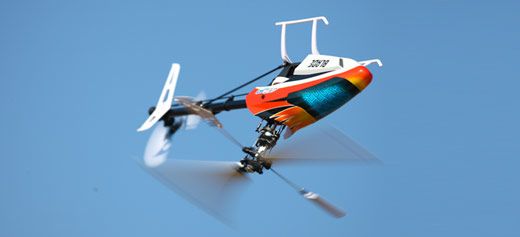 The
Blade 450 3D RTF
blasts ready-to-fly 3D heli performance to new levels of precision and power. It comes completely assembled and equipped for aggressive 3D aerobatics with state-of-the-art electronics and mechanics you would expect to find in more expensive kits that take hours to build. It's even been flight tested and had the rotors balanced at the factory so you don't have to do any setup. Simply charge its 3S 2200mAh 30C Li-Po battery and fly.
Available in both
RTF
and
BNF Basic
packages, this heli is ready to deliver for you in the way you want it. We talk with Mikel Graham, the developer of the new
Blade 450 3D
and he hits all the points that will show you why this is the heli to have. Entire new mechanics, servos, gyro, and ESC; it is all here ready to deliver to levels you only dreamed of. So check out the video and see what the hype is all about.